☞ Bridezilla-proof since 2022
The *Ultimate* Wedding Planning Template.
A stress-free-ish guide powered by Notion
☞
Be so prepared that your in-laws will think you've already been married.
With this Notion template, you'll have one source of truth for all your wedding planning! Your budget tracker, guest list, and tasks will all live in one place.
What does TUWPT
*

include?
Detailed tasks with tips and a suggested timeline
A guest list management system
An easy-to-use budget & spending tracker
A tool to organize & select your vendors
A place to store all your meeting notes
Tips for saving money every step of the way
☞
Detailed tasks make each step of the planning process easy & breezy.
Plan your perfect * big day *. We guarantee that you won't have to see any impossible-to-read wedding script fonts!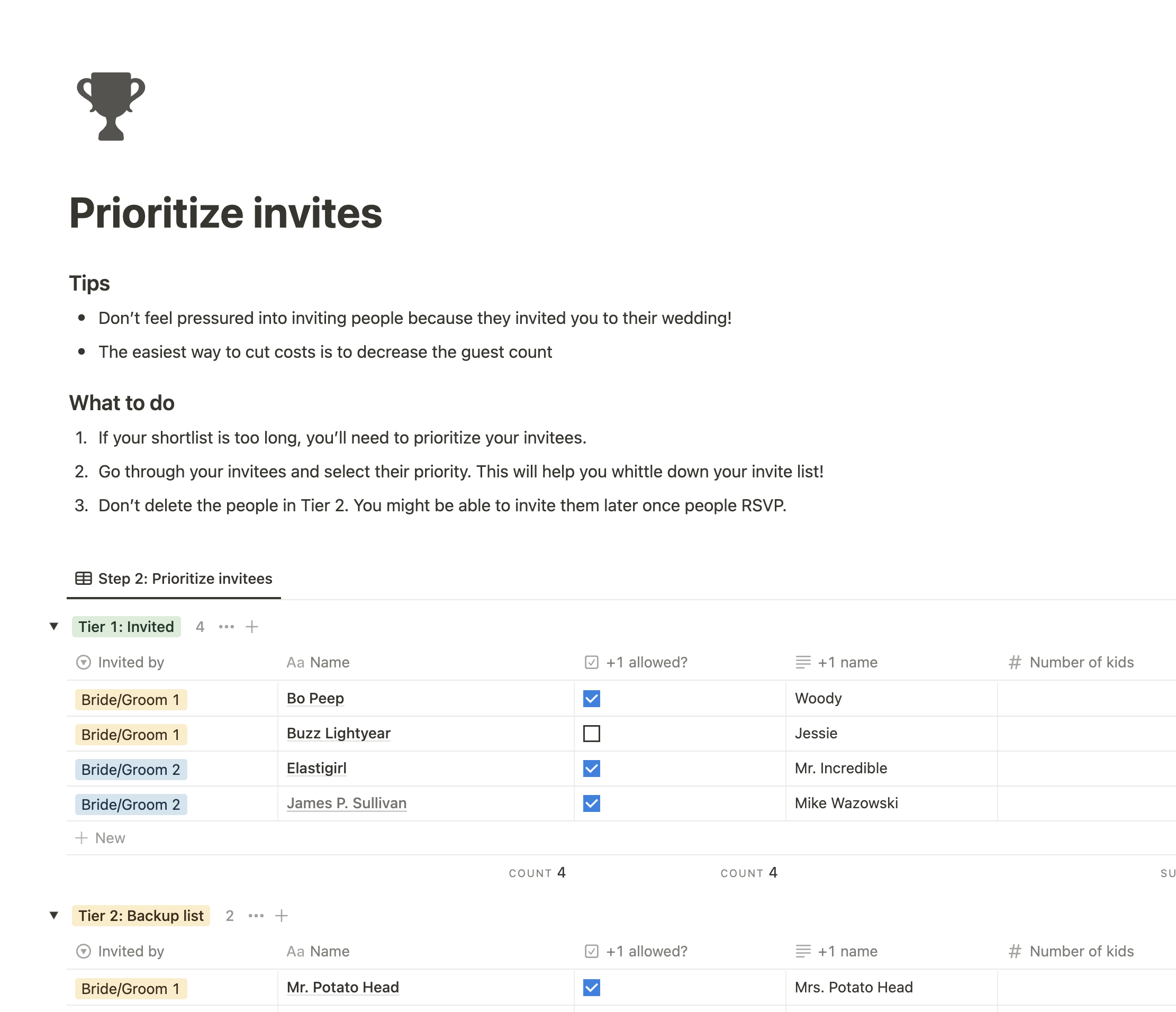 Yes, it's totally worth it!
For the price of one slice of wedding cake, tie the knot without a thought!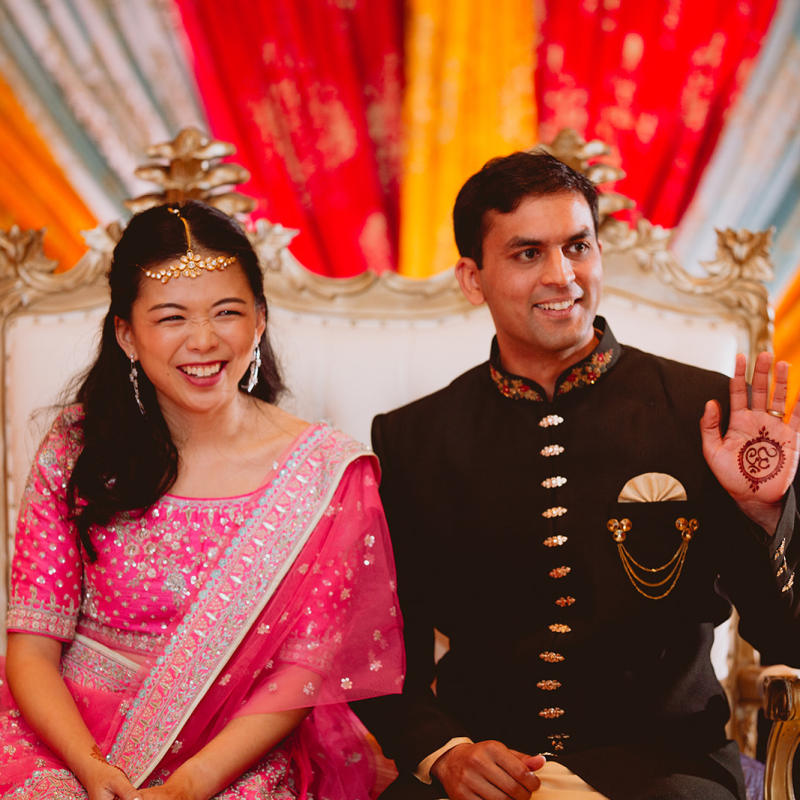 Who am I?
My name is Elizabeth and I planned a successful wedding using this template in the Bay Area in 2022! I work as a product designer during the day and love all things related to documentation and organization. I'm an Aries Sun and my favorite color is pink.
You can find me on Twitter at @lalizlabeth.